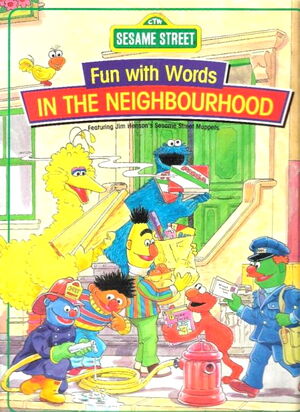 Arkadia Illustration and Design Ltd., sometimes listed simply as Arkadia or as Arkadia Illustrations Ltd., is a company which has supplied licensed character art for children's books and merchandise. Based in the United Kingdom, Arkadia has illustrated several Sesame Street books or workbooks, mostly for the international market.
Arkadia has illustrated Disney books featuring Winnie the Pooh, Mickey Mouse, and 101 Dalmatians, as well as the Rankin/Bass versions of Rudolph the Red-Nosed Reindeer and Frosty the Snowman. Arkadia has also done books with Marvel's X-Men, Beatrix Potter characters, and movie tie-ins, in addition to jigsaw puzzles and other products.
Books
Ad blocker interference detected!
Wikia is a free-to-use site that makes money from advertising. We have a modified experience for viewers using ad blockers

Wikia is not accessible if you've made further modifications. Remove the custom ad blocker rule(s) and the page will load as expected.