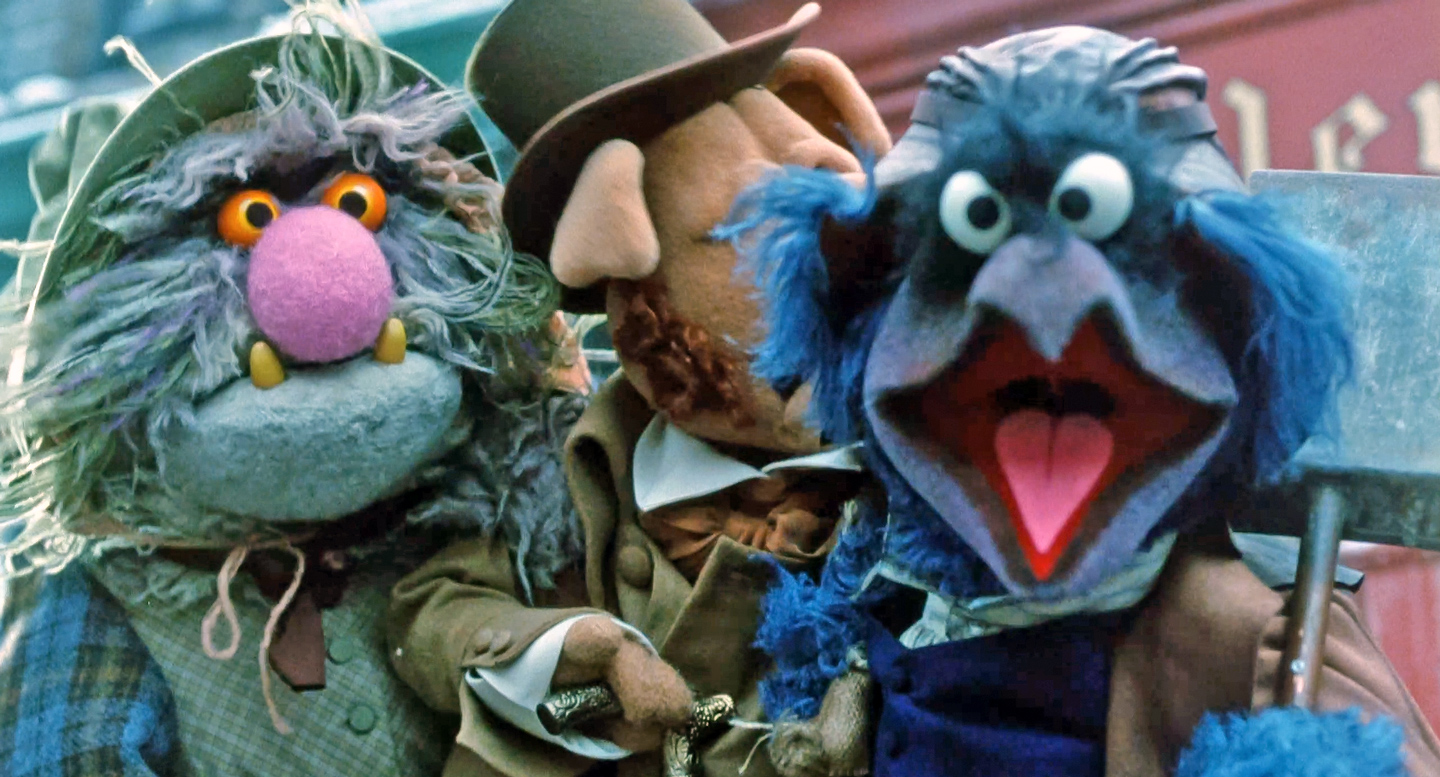 Aretha is a cave creature who sings along with Gobo on "Only Way Home" in the Fraggle Rock episode "Sir Hubris and the Gorgs." Her name is a reference to Aretha Franklin.
Possessing orange eyes, protruding teeth, and a moving brow, Aretha was reused in many subsequent productions, in both male and female roles, played by a variety of puppeteers: as a female chorus member in The Muppet Christmas Carol, a townsperson in Muppet Treasure Island, and a member of the Flying Monkeys motorcycle gang in The Muppets' Wizard of Oz.
Aretha is one of only a handful of monsters who appeared on "Mopatop's Shop" who ever returned to the American Muppets. The puppet was later used with different eyes as Huffy Monster.
Filmography
Ad blocker interference detected!
Wikia is a free-to-use site that makes money from advertising. We have a modified experience for viewers using ad blockers

Wikia is not accessible if you've made further modifications. Remove the custom ad blocker rule(s) and the page will load as expected.