Ad blocker interference detected!
Wikia is a free-to-use site that makes money from advertising. We have a modified experience for viewers using ad blockers

Wikia is not accessible if you've made further modifications. Remove the custom ad blocker rule(s) and the page will load as expected.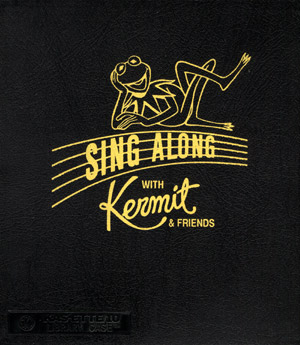 Sing Along with Kermit and Friends is a series of four book-and-tape sets released in 1989 by Longmeadow Press, featuring Jim Henson as Kermit the Frog. Kermit talks to the young listeners, encouraging them to sing along as they read through the accompanying book. The books' illustrations were drawn by Dennis Hockerman.
Are We There Yet? Songs for Tiny Travelers
Are We There Yet? is a collection of songs and games for children to enjoy while on a car trip. Music and lyrics by Louise Gikow and Ellen Weiss. (ISBN 1567860273)
Track listing
Seat Belts On!
Honk, Honk!
Riding in the Country
Grandma Called
Red Car, Blue Car
I'll Bet You Anything
Rest Now
Count Me In!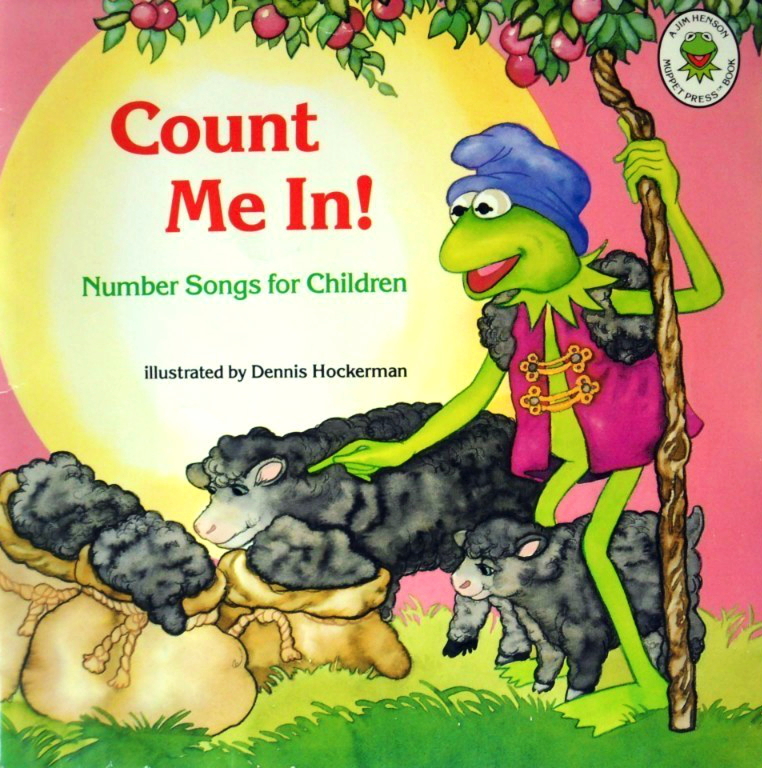 Count Me In! is a collection of traditional counting rhymes. The songs are used with new music by Louise Gikow.
Track listing
This Old Man
Ten Little Elephants
One, Two, Three
Ten in the Bed
One, Two, Buckle My Shoe
Two Birds
Lullaby and Good Night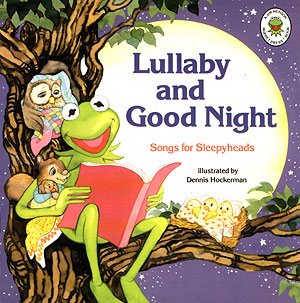 Lullaby and Good Night: Songs for Sleepyheads is a collection of lullaby songs.
Track listing
Hush, Little Baby
Sweet and Low
Rockabye, Baby
Twinkle, Twinkle, Litte Star
Kumbaya (with new lyrics by Louise Gikow)
Wynken, Blynken, and Nod
Sleep, Baby, Sleep
Cradle Song
Sing Me a Story!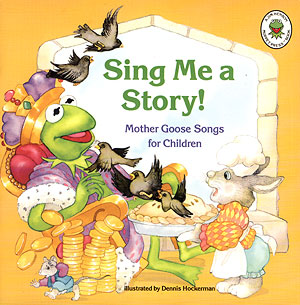 Sing Me a Story!: Mother Goose Songs for Children is a collection of Mother Goose nursery rhymes.
Track listing
Simple Simon (new music by Louise Gikow)
Oh, Dear, What Can the Matter Be
Credits
Executive Producer: Geri Van Rees
Producers: Peter Fish, Louise Gikow, Benjamin Goldstein and Geri Van Rees
Arrangements: Peter Fish and Paul Mariconda
Singers: Juliet Hanlon, Lisa De Simone, Jack Schechtman, Vaneese Thomas and Jim Henson as Kermit the Frog
Musicians: Ed Campbell, Mitch Coodley, Mark De Simone, Peter Fish, Rick Kivnick, Paul Mariconda, Rich Samalin and Gene Wilkins
Recorded at Filmus Studios, New York City