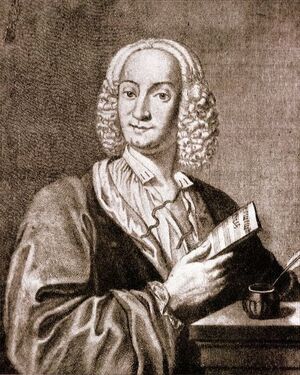 Antonio Vivaldi (1678-1741) was an Austrian-born, Italian composer, priest, and violinist best known for his composition of "The Four Seasons." Vivaldi is considered one of the greatest Baroque composers.
References
A Sesame Street film shows parts of a flower to the music of Vivaldi's Concerto for lute, 2 violins and continuo in D Major II - Largo (First: Episode 0008)
Ad blocker interference detected!
Wikia is a free-to-use site that makes money from advertising. We have a modified experience for viewers using ad blockers

Wikia is not accessible if you've made further modifications. Remove the custom ad blocker rule(s) and the page will load as expected.