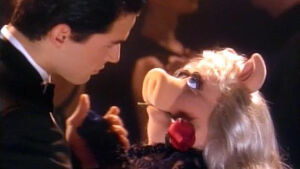 Antonio Sabàto, Jr. (b. 1972) is an actor/model and soap opera star. Sabàto played Jack Parezi in Melrose Place opposite Heather Locklear, and recently joined The Bold and the Beautiful as Dante.
Sabàto appeared with Miss Piggy, Kathy Ireland, and Vendela in a February 1996 Frito-Lay commercial for Baked Lays. Sabàto walks into a restaurant and woos Miss Piggy, but fatally blunders when he tries to eat her chips.
External links
Ad blocker interference detected!
Wikia is a free-to-use site that makes money from advertising. We have a modified experience for viewers using ad blockers

Wikia is not accessible if you've made further modifications. Remove the custom ad blocker rule(s) and the page will load as expected.