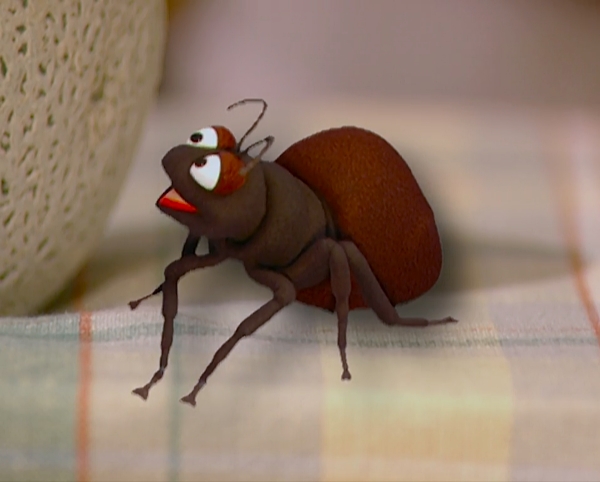 An ant played an integral role in the street story of Sesame Street episode 4147. As Telly and Zoe became detectives in order to solve the Mystery of the Missing Melon, their clues led them to the garden where an ant had been stealing their picnic food for her own teddy bear picnic.
The same ant appeared in Elmo's World: Bugs.
The same puppet was used for Ant on Elmo's Backyard.
See also