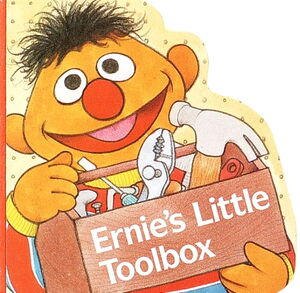 Annie Ingle is an author who wrote the 1991 Sesame Street book Ernie's Little Toolbox.
Ingle wrote The Smallest Elf (1990, illustrated by Jerry Smath) and a Robin Hood for intermediate readers. She authored multiple glow-in-the-dark books for Random House, including The Glow-in-the-Dark Planetarium Book and The Monster That Glowed in the Dark, and The Bunnies' Ball.
Ad blocker interference detected!
Wikia is a free-to-use site that makes money from advertising. We have a modified experience for viewers using ad blockers

Wikia is not accessible if you've made further modifications. Remove the custom ad blocker rule(s) and the page will load as expected.