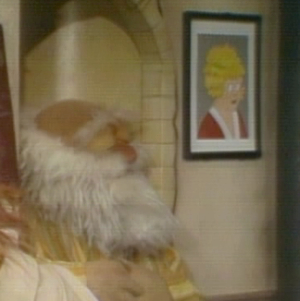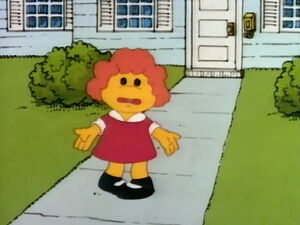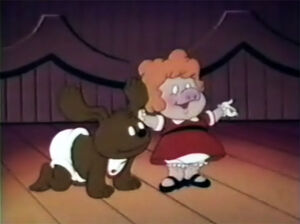 Little Orphan Annie is a comic strip character created by Harold Gray in 1924, and since adapted for radio, animation, film, television, and most notably, the 1977 Broadway musical Annie. Gray's trademark was the pupil-less eyes of his characters.
References
In the July 27, 1963 issue of TV Guide, Billy and Sue appear. Billy has deliberately blanked out eyes, accompanied by the caption "Sue and Billy: He loves Little Orphan Annie" (the "blanked eyes" joke had previously been used by Walt Kelly in Pogo.)
Connections
External links
Ad blocker interference detected!
Wikia is a free-to-use site that makes money from advertising. We have a modified experience for viewers using ad blockers

Wikia is not accessible if you've made further modifications. Remove the custom ad blocker rule(s) and the page will load as expected.