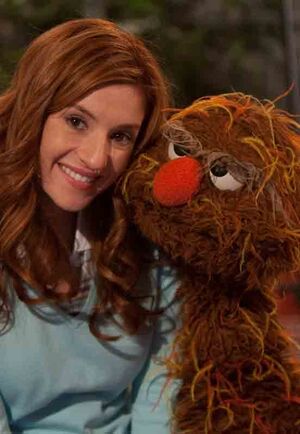 Annelise van der Pol (b. 1984) is an American-Dutch actress best known for her roles on the Disney Channel sitcom That's So Raven and on Broadway playing Belle in Beauty and the Beast.
In 2010, she was featured in Shalom Sesame, starting with "Welcome to Israel".
External links
Ad blocker interference detected!
Wikia is a free-to-use site that makes money from advertising. We have a modified experience for viewers using ad blockers

Wikia is not accessible if you've made further modifications. Remove the custom ad blocker rule(s) and the page will load as expected.