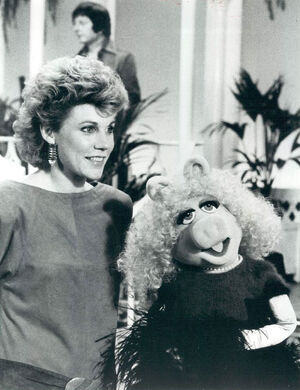 Anne Murray: The Sounds of London is a television special that aired in 1985 hosted by Anne Murray.
Miss Piggy appears in a segment filmed at Madame Tussaud's wax museum in London. Amongst wax sculptures of Boy George, Winston Churchill and others, Piggy and Murray sing "Just Another Woman in Love". Clips are shown from The Muppet Show, The Great Muppet Caper, and The Fantastic Miss Piggy Show.
Ad blocker interference detected!
Wikia is a free-to-use site that makes money from advertising. We have a modified experience for viewers using ad blockers

Wikia is not accessible if you've made further modifications. Remove the custom ad blocker rule(s) and the page will load as expected.