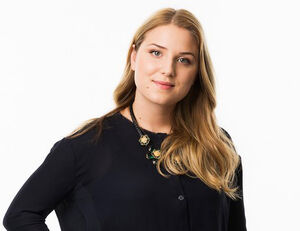 Anna Isbäck (b.1992) is a Swedish singer and voice actor who voiced Zoe in Lek med mig i Sesam (Play with Me Sesame) and Räkna med Greven (Count TV).
Her daily living is as a researcher and booker on the Swedish radio Metropol.
Some of her voice work includes Pagten (title song), Life of Pi as Anandi, The Lego Movie and Rio 2.
Ad blocker interference detected!
Wikia is a free-to-use site that makes money from advertising. We have a modified experience for viewers using ad blockers

Wikia is not accessible if you've made further modifications. Remove the custom ad blocker rule(s) and the page will load as expected.