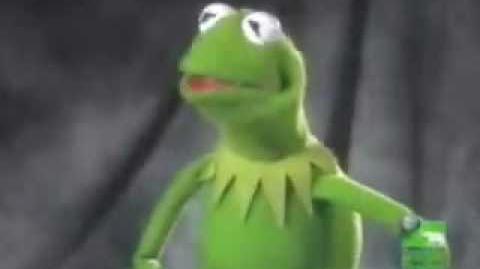 Animal Planet named the 50 Greatest TV Animals in a television special hosted by Mario Lopez on June 15, 2003. Kermit the Frog was ranked at number 2, while Big Bird came in at number 16. The special featured appearances by both Kermit and Big Bird, as well as the cast of Frasier.
Full List
01. Lassie
02. Kermit the Frog
03. Flipper
04. Mister Ed
05. Eddie the Dog (Frasier)
06. Snoopy
07. Arnold the Pig (Green Acres)
08. Trigger (Roy Rogers' horse)
09. Morris the Cat (9 Lives cat food commercial fame)
10. Gentle Ben
11. Bugs Bunny
12. Silver (The Lone Ranger's horse)
13. Scooby-Doo
14. Rin Tin Tin
16. Big Bird
17. Salem Saberhagen (Sabrina the Teenage Witch)
18. Lancelot Link (Secret Chimp)
19. Tony the Tiger
21. Woody Woodpecker
22. Duke and the Critters (Beverly Hillbillies)
25. Fred the Cockatoo (Beretta)

27. Santa's Little Helper (The Simpsons)
28. The Taco Bell Chihuahua
29. Buck the Dog (Married with Children)
30. Spot (The Munsters)
31. Charlie the Tuna
32. Mighty Mouse
33. Aflac Duck
34. Bruce (Honey West)
35. Nestlé Quik Bunny
36. Higgins the Dog (Petticoat Junction, later known as Benji)
37. Yogi Bear
39. Clarence, the Cross-Eyed Lion
40. Debbie the Bloop (Lost in Space)
41. Tom and Jerry
42. Itchy and Scratchy (The Simpsons)
43. Champion (Gene Autry's horse)
44. Chipper the Dog (Land of the Giants)
45. The Fancy Feast Cat
46. Felix the Cat
47. Smokey the Bear
48. J. Fred Muggs (The Today Show chimp)
49. Flicka the Horse
50. Tiger the Dog (The Brady Bunch)
Ad blocker interference detected!
Wikia is a free-to-use site that makes money from advertising. We have a modified experience for viewers using ad blockers

Wikia is not accessible if you've made further modifications. Remove the custom ad blocker rule(s) and the page will load as expected.