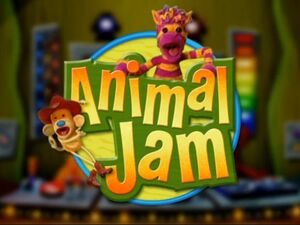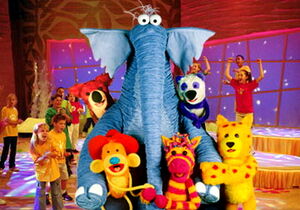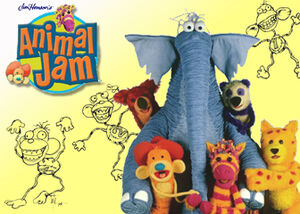 Animal Jam is a television show produced by the Jim Henson Company in 2003. The show is designed to be "interactive," and encourages viewers to get up and dance along with the characters. The show is hosted by Muppet characters Edi and Waffle. The puppets were designed by Ed Eyth.
The show premiered on the TLC Network on February 24, 2003, and then moved to the Discovery Kids channel on March 3rd. Thirty episodes were produced, and several have been released on DVD.
The show also aired on ABC in Australia.
Cast
Episodes
External links