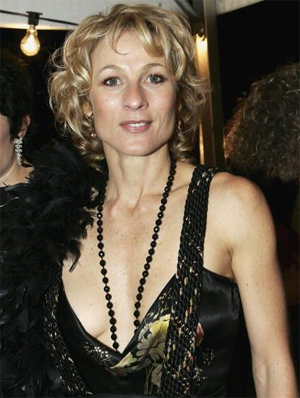 Angie Milliken, a Australian actress who played Volmae in the Farscape episode "Thank God it's Friday. Again" and voiced Yoz in the episode "Out of Their Minds".
In 1991, she was nominated for a Australian Film Institute (AFI) award for her role in Act of Necessity. Since then, she has won two AFi awards; in 2001 for My Brother Jack and in 2003 for her role in MDA.
Some of her TV and movie credits include CSI: Miami, The Feds, A Country Practice, The Beast and Stingers.