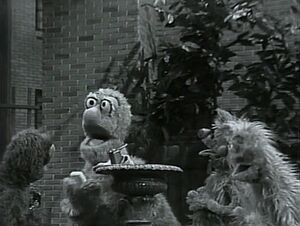 Angels with Dirty Faces is a 1938 Warner Bros. gangster film directed by Michael Curtiz and starring James Cagney, Pat O'Brien, and Humphrey Bogart.
The title of the film was the inspiration for a segment of "Monsterpiece Theater" on Sesame Street where Grover (playing a policeman) tries to get Rocky to wash his face.
External links
Ad blocker interference detected!
Wikia is a free-to-use site that makes money from advertising. We have a modified experience for viewers using ad blockers

Wikia is not accessible if you've made further modifications. Remove the custom ad blocker rule(s) and the page will load as expected.