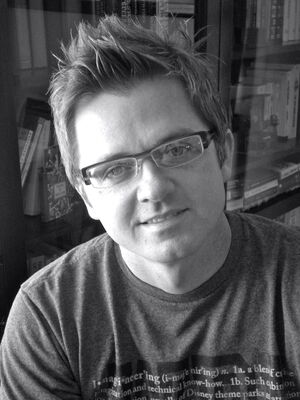 Andy Stone, also credited as Andrew Stone and James Andrew Stone, has performed Muppet characters on several productions, including Muppets from Space, Elmo in Grouchland and The Muppets. He also played DJ 3 on The Learning Channel's Animal Jam.
Credits
Johhny and the Sprites
Sesame Street
The Muppets Movie 2011
External links
Ad blocker interference detected!
Wikia is a free-to-use site that makes money from advertising. We have a modified experience for viewers using ad blockers

Wikia is not accessible if you've made further modifications. Remove the custom ad blocker rule(s) and the page will load as expected.