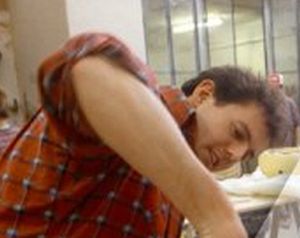 Andy Roberts is an animatronic designer who worked for Jim Henson's Creature Shop on several projects, including The English Patient.
Roberts went on to work for Neal Scanlan's studio on Babe: Pig in the City,102 Dalmatians, and Kangaroo Jack. He was animatronic model designer for several Harry Potter movies and The Wolfman remake.
Creature Shop credits
Ad blocker interference detected!
Wikia is a free-to-use site that makes money from advertising. We have a modified experience for viewers using ad blockers

Wikia is not accessible if you've made further modifications. Remove the custom ad blocker rule(s) and the page will load as expected.