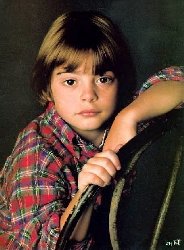 Andy Lawrence (b. 1988) is a child actor who starred with his older brothers Joey and Matthew in the 1995 sitcom Brotherly Love.
In 1998, Lawrence played Tuck Gronic in the Creature Shop movie Jack Frost.
Lawrence appeared alongside a quite mischievous Gonzo in one of Disney Channel's "Disney Behind the Ears" commercials to cross-promote Muppets Tonight and Brotherly Love.
External links
Ad blocker interference detected!
Wikia is a free-to-use site that makes money from advertising. We have a modified experience for viewers using ad blockers

Wikia is not accessible if you've made further modifications. Remove the custom ad blocker rule(s) and the page will load as expected.