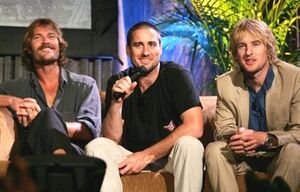 Andrew Wilson (b. 1964) played Brad on The Jim Henson Hour.
He is the brother of actors Owen Wilson and Luke Wilson, and has had bit parts in several of their films, including The Royal Tenenbaums, Zoolander, both Charlie's Angels feature film adaptations, and Rushmore.
Wilson directed The Wendell Baker Story in 2005.
External links
Ad blocker interference detected!
Wikia is a free-to-use site that makes money from advertising. We have a modified experience for viewers using ad blockers

Wikia is not accessible if you've made further modifications. Remove the custom ad blocker rule(s) and the page will load as expected.