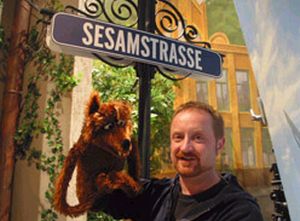 Andreas Förster is a male puppeteer who has performed Moni on Sesamstrasse, the German Sesame Street, since 2005.
Beginning with the 30th anniversary special, he has also puppeteered Ernie for occasional new German scenes. He has also played various episodic roles, including a wolf, a blue monster, and a frog.
External links
Ad blocker interference detected!
Wikia is a free-to-use site that makes money from advertising. We have a modified experience for viewers using ad blockers

Wikia is not accessible if you've made further modifications. Remove the custom ad blocker rule(s) and the page will load as expected.