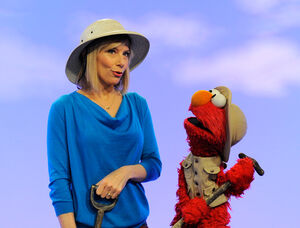 Amy Ryan (b. 1969) is an actress known for her roles in The Wire, The Office and the film Gone Baby Gone, for which she was nominated for an Academy Award and a Golden Globe.
She appears in Sesame Street's 43rd season, explaining the word "paleontologist" with Elmo in a Word of the Day segment.
Ad blocker interference detected!
Wikia is a free-to-use site that makes money from advertising. We have a modified experience for viewers using ad blockers

Wikia is not accessible if you've made further modifications. Remove the custom ad blocker rule(s) and the page will load as expected.