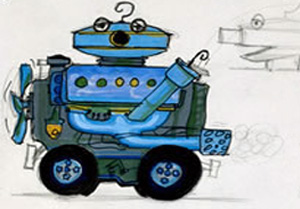 Muppets, Inc. created one sixty-second commercial for American Oil/Standard Oil in 1966. The ad featured two Muppet engines, Clyde and Charlie.
Connections
Walt Disney Animation partnered with Standard Oil in 1939 and featured their characters, including Mickey Mouse, in a number of promotional advertisements and a short film.
Ad blocker interference detected!
Wikia is a free-to-use site that makes money from advertising. We have a modified experience for viewers using ad blockers

Wikia is not accessible if you've made further modifications. Remove the custom ad blocker rule(s) and the page will load as expected.