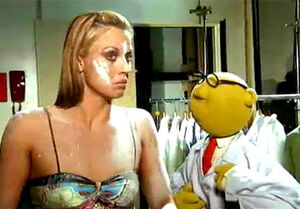 Amanda Beard (b. 1981) is an American swimmer and model. Beard appeared with Miss Piggy, Beaker, and Dr. Bunsen Honeydew in a short segment during ESPN's 2008 ESPY awards to promote environmental awareness.
Beard has competed in the 1996, 2000, and 2004 Summer Olympic Games, winning a total of seven medals.
Ad blocker interference detected!
Wikia is a free-to-use site that makes money from advertising. We have a modified experience for viewers using ad blockers

Wikia is not accessible if you've made further modifications. Remove the custom ad blocker rule(s) and the page will load as expected.