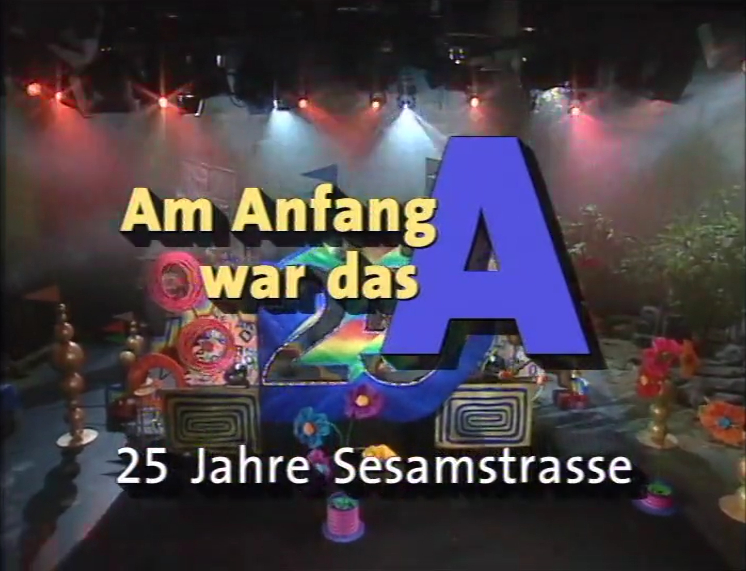 Am Anfang War Das A (It Started with A) is the 25th anniversary TV-special of Sesamstrasse, the German co-production of Sesame Street, from 1998.
The special stars actor Piet Klocke as a rather confused professor, explaining the theories behind Sesamstrasse with the help of archive material. Meanwhile, all the street inhabitants including Samson, Tiffy, Finchen, Buh, Rumpel, Bettina and Jivana get ready for the party.
As a surprise finale, singer Blümchen performs "Sesam Jam (Der, Die, Das)," with the cast. Actor Rolf Zacher also appears.
The special was released on DVD in 2014 as part of the box-set Sesamstrasse - Classics: Die 90er Jahre.