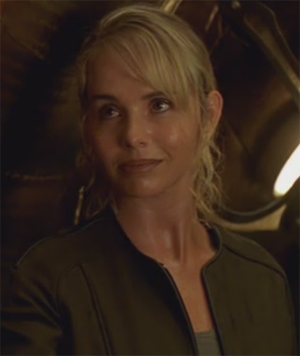 Alyssa-Jane Cook (b.1967) played the Peacekeeper tech Gilina Renaez in the Farscape episodes "PK Tech Girl", "Nerve", "The Hidden Memory" and "John Quixote".
Even though she has appeared in television series and movies, she prefers to act on the stage. She has also hosted various television shows in Australia. Some of her credits include Australia's Funniest People, Sale of the Century, Sons & Daughters, A Country Practice, E-Street and Home and Away.
Ad blocker interference detected!
Wikia is a free-to-use site that makes money from advertising. We have a modified experience for viewers using ad blockers

Wikia is not accessible if you've made further modifications. Remove the custom ad blocker rule(s) and the page will load as expected.