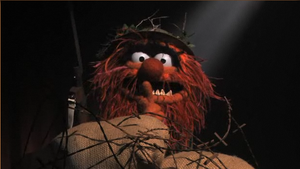 All Quiet on the Western Front (or Im Westen nichts Neues in the original German) is a 1929 novel by Erich Maria Remarque, inspired by his experiences during the first World War. The book was first translated into English in 1930 (and received its first film treatment that year) and is considered a classic example of the anti-war novel, as the narrator character Paul reflects on the brutal and dehumanizing nature of combat.
References
Connections
Ian Holm played Himmelstoss in the 1979 TV movie.
Ad blocker interference detected!
Wikia is a free-to-use site that makes money from advertising. We have a modified experience for viewers using ad blockers

Wikia is not accessible if you've made further modifications. Remove the custom ad blocker rule(s) and the page will load as expected.