Written by
Tony Geiss
Date
1996
Publisher
The Ephemeral Music Co.
Sesame Street Inc.
"All I Want For Christmas Is You" is a Christmas song sung by Big Bird in the 1996 Sesame Street special Elmo Saves Christmas about how having Snuffy back is the only thing that he really wants for Christmas.
Releases
Audio
Video
Online
See also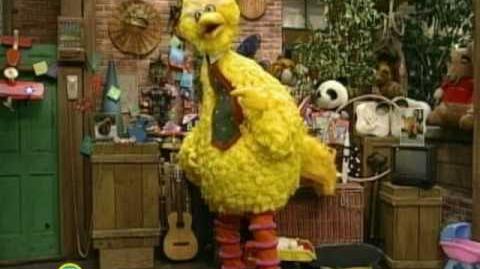 Ad blocker interference detected!
Wikia is a free-to-use site that makes money from advertising. We have a modified experience for viewers using ad blockers

Wikia is not accessible if you've made further modifications. Remove the custom ad blocker rule(s) and the page will load as expected.