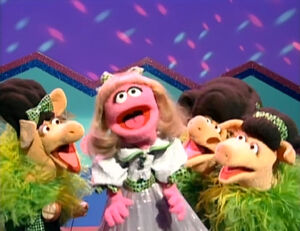 "All By Myself" was performed by Prairie Dawn on Sesame Street. It is a song about all the things she can do on her own now that she's six years old. She is backed up by three monsters, namely Maurice Monster, Bruce, and an early Elmo.
In 2001 she sang it again with The Oinker Sisters. (First: Episode 3968)
Releases
Audio
Publications
Ad blocker interference detected!
Wikia is a free-to-use site that makes money from advertising. We have a modified experience for viewers using ad blockers

Wikia is not accessible if you've made further modifications. Remove the custom ad blocker rule(s) and the page will load as expected.