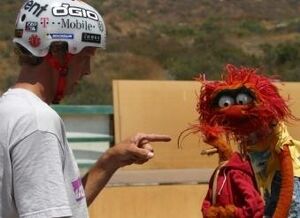 All Access is a one-hour action-sports magazine show that airs on ESPN2 hosted by Sal Masekela.
Animal and Pepe the King Prawn appeared on the special "X Games 11 Preview Show" that aired on July 30, 2005 and August 2, 2005. Animal and Pepe met up with skateboarder Bucky Lasek during his training for X Games 11.
Ad blocker interference detected!
Wikia is a free-to-use site that makes money from advertising. We have a modified experience for viewers using ad blockers

Wikia is not accessible if you've made further modifications. Remove the custom ad blocker rule(s) and the page will load as expected.