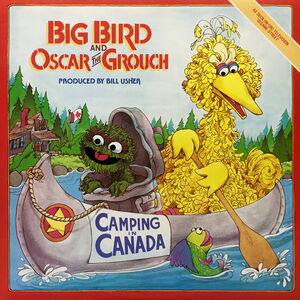 Alison d'Anglejan, Ph.D. (sometimes spelled as Alison d'Anglejan) is a Canadian educator, a psycholinguist formerly with the University of Montreal who wrote extensively on French language usage in Quebec. She was one of the board of advisors for Sesame Park, dating to its earliest incarnation as "Canadian Sesame Street" in the 1970s.
In addition to advising on the language curriculum, she also participated in the 1981 album Camping in Canada, voicing the pilot and serving as French language consultant.
Ad blocker interference detected!
Wikia is a free-to-use site that makes money from advertising. We have a modified experience for viewers using ad blockers

Wikia is not accessible if you've made further modifications. Remove the custom ad blocker rule(s) and the page will load as expected.