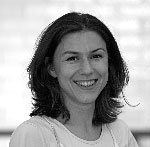 Alison McGowan is a British puppeteer who performed Grace the Delphinium and others on Mopatop's Shop.
McGowan studied puppetry at the Central School of Speech and Drama in London. Her stage experience includes work with Improbable Theatre, and she more recently worked with the troupe Shockheaded Peter. She also tours with her own show, Johnny's Liver.
Ad blocker interference detected!
Wikia is a free-to-use site that makes money from advertising. We have a modified experience for viewers using ad blockers

Wikia is not accessible if you've made further modifications. Remove the custom ad blocker rule(s) and the page will load as expected.