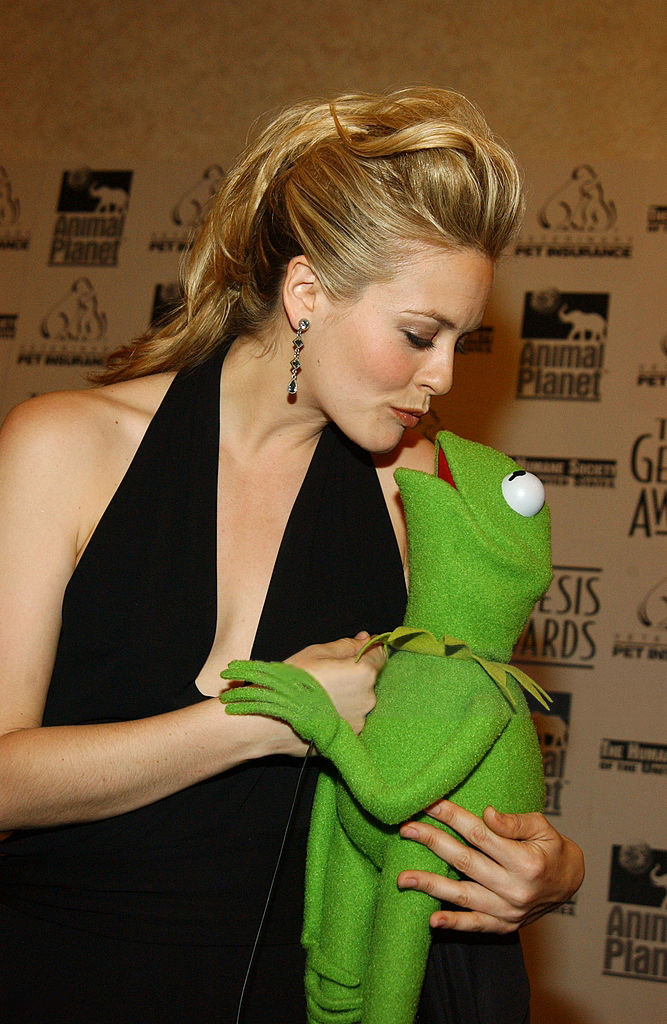 Alicia Silverstone (b. 1976) is an actress known for her roles in The Crush, Clueless (based on Emma by Jane Austen) and Batman and Robin.
In 2003, Silverstone appeared to present an award at the Genesis Awards at the Beverly Hilton Hotel in Beverly Hills, California. Backstage, she posed for the Associated Press with Kermit the Frog in several photos. A number of news sources, including Variety,[1] picked up particularly on their shared kiss on the red carpet.
Sources
External links
Ad blocker interference detected!
Wikia is a free-to-use site that makes money from advertising. We have a modified experience for viewers using ad blockers

Wikia is not accessible if you've made further modifications. Remove the custom ad blocker rule(s) and the page will load as expected.