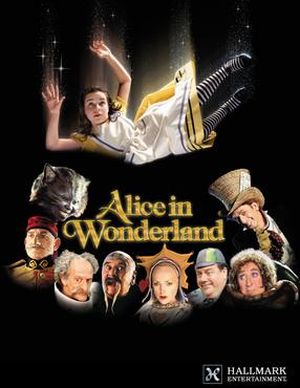 Alice in Wonderland is a 1999 TV movie based on Lewis Carroll's Alice's Adventures in Wonderland and Through the Looking Glass. Jim Henson's Creature Shop provided an array of animatronic characters, including the large-scale Gryphon, full-bodied puppets of the White Rabbit and March Hare, the animatronic body of the Cheshire Cat (with Whoopi Goldberg's face added), the smaller Dormouse, a baby, and a variety of flowers and small animals.
Cast
Credits
Production Designer: Roger Hall
Producers: Robert Halmi Jr., Robert Halmi Sr., Dyson Lovell, and Chris Thompson
Model Makers: Jamie Courtier, Adrian Parish, Dan Burnett, Nicky Lions, Mark Hunter, Nigel Blake, and Simon Williams
Project Manager: Piers Hampton
Creative Supervisor: Ray Scott
Puppeteers: Richard Coombs, Kiran Shah, Francis Wright, Adrian Getley, Robert Tygner, Nigel Plaskitt, David Barclay, Susan Dacre, Louise Gold, Rebecca Nagan, Victoria Willing, Adrian Parish, Mark Hunter
Ad blocker interference detected!
Wikia is a free-to-use site that makes money from advertising. We have a modified experience for viewers using ad blockers

Wikia is not accessible if you've made further modifications. Remove the custom ad blocker rule(s) and the page will load as expected.