PERFORMER
various
DEBUT
1980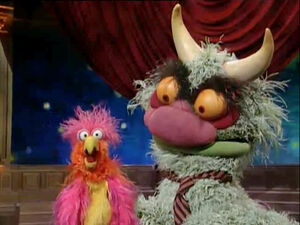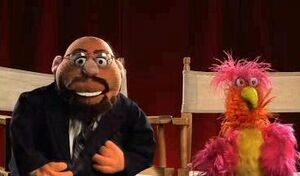 Alphonso D'Abruzzo is a pink, orange, and yellow parrot who has appeared as a background character in several Muppet productions. He made his debut in episode 424 of The Muppet Show but didn't get his name until episode 211 of Muppets Tonight, where he was performed by Steve Whitmire.
As confirmed by Muppets Tonight writer Kirk Thatcher, the character's name derives from the birth name of actor Alan Alda.[1]
The puppet was reused as Polly Wanna Cracker in an episode of From the Balcony. Here, he was performed by Victor Yerrid.
Filmography
Sources
See also
Ad blocker interference detected!
Wikia is a free-to-use site that makes money from advertising. We have a modified experience for viewers using ad blockers

Wikia is not accessible if you've made further modifications. Remove the custom ad blocker rule(s) and the page will load as expected.