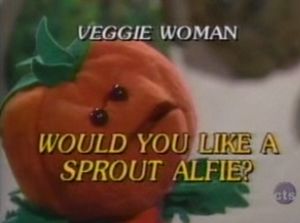 Alfie is a 1966 film starring Michael Caine as the title character, a selfish ladies' man. The title song, played over the end credits and registered under the same name as the film, was written by Burt Bacharach and Hal David. It was nominated for an Academy Award for Best Song and later covered by Cher and Dionne Warwick.
The film itself was remade in 2004 with Jude Law and featured a new cover of the song.
References
Ad blocker interference detected!
Wikia is a free-to-use site that makes money from advertising. We have a modified experience for viewers using ad blockers

Wikia is not accessible if you've made further modifications. Remove the custom ad blocker rule(s) and the page will load as expected.