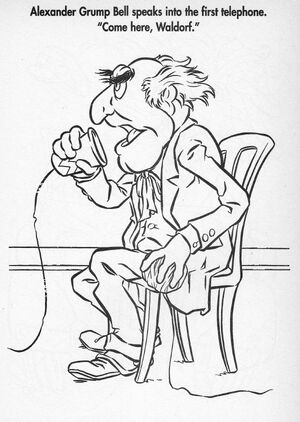 Alexander Graham Bell (1847-1922) was a scientist, engineer, and inventor, most famous for his invention of the telephone.
References
In the coloring book Great Muppets in American History, Statler appeared as "Alexander Grump Bell," with Waldorf as his assistant (in reference to Bell's real assistant, Watson).
Connections
John Bach played Alexander Graham Bell in The Sound and the Silence
Ad blocker interference detected!
Wikia is a free-to-use site that makes money from advertising. We have a modified experience for viewers using ad blockers

Wikia is not accessible if you've made further modifications. Remove the custom ad blocker rule(s) and the page will load as expected.