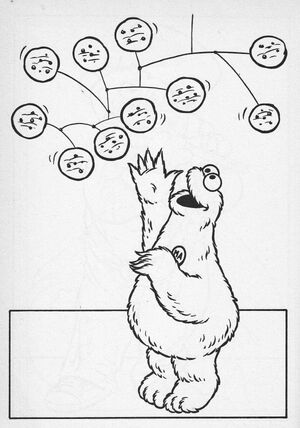 Alexander Calder (1898-1976) was an American artist and sculptor, best known as the inventer of the modern mobile. Hailing from a family of artists, Calder left his home in Pennsylvania to move to New York to attend the Art Student's League. One of his earliest assignments while working for the National Police Gazette was to sketch the Ringling Bros. and Barnum & Bailey Circus. Calder became fascinated with the Circus, and its theme would appear in his work many times.
His mobiles are spoofed in the Sesame Street coloring book, Museum of Monster Art, where Cookie Monster discovers a mobile of cookies.
External links
Ad blocker interference detected!
Wikia is a free-to-use site that makes money from advertising. We have a modified experience for viewers using ad blockers

Wikia is not accessible if you've made further modifications. Remove the custom ad blocker rule(s) and the page will load as expected.