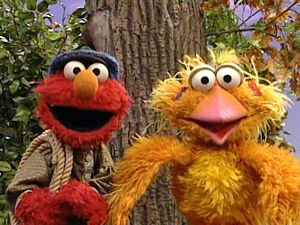 Alex "Jurgen" Ferguson, also credited as plain Alex Ferguson, is a puppet builder who has worked on many recent Muppet projects. He also worked on Sesame Street for a time and on the Creature Shop-effects film Where the Wild Things Are.
Ferguson built character costumes for the Nickelodeon series Yo Gabba Gabba! (and shared in a Daytime Emmy nomination for Outstanding Costume Design/Styling) and puppets for Imagination Movers. In 2014, he built puppets for the Los Angeles stage play Holding the Man.
Muppet/Creature Shop credits
Ad blocker interference detected!
Wikia is a free-to-use site that makes money from advertising. We have a modified experience for viewers using ad blockers

Wikia is not accessible if you've made further modifications. Remove the custom ad blocker rule(s) and the page will load as expected.