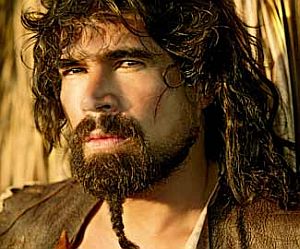 Alberto Estrella (b. 1962), sometimes credited as Alberto Rodriguez Estrella, is a Mexican actor who played Perico Montoya on Plaza Sésamo, from approximately 1981 until the 1990s.
Estrella has been active in Mexican film and television since the 1980s, appearing in such films as include Santitos, Fibra óptica, and Zapata - El sueño del héroe (with Justo Martínez), in addition to small roles in Hollywood movies like Ruby Cairo (with Andie MacDowell and Liam Neeson) and Man on Fire (with Denzel Washington).
On television, Estrella is currently a regular on the period telenovela Pasión, as the mysterious sailor Mario.
External links
Ad blocker interference detected!
Wikia is a free-to-use site that makes money from advertising. We have a modified experience for viewers using ad blockers

Wikia is not accessible if you've made further modifications. Remove the custom ad blocker rule(s) and the page will load as expected.