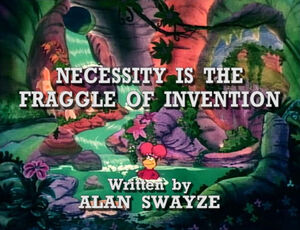 Alan Swayze is a television writer who scripted episodes of the Fraggle Rock animated series.
Swayze was head writer for the syndicated Heathcliff series and helped develop the "Cats and Co" (or "Catillac Cats") supporting segment and characters. He also wrote episodes of The Get-Along Gang, The Flintstone Kids, The Care Bears, Yogi Bear, A Pup Named Scooby-Doo, Defenders of the Earth (where he was also story editor), ReBoot, Highlander, Flash Gordon, Captain Simian and the Space Monkeys, and Silver Surfer. For live-action television, he wrote episodes of The Adventures of Pete and Pete, Ninja Turtles: The Next Mutation, and Earth: Final Conflict.
Writing credits
External links
Ad blocker interference detected!
Wikia is a free-to-use site that makes money from advertising. We have a modified experience for viewers using ad blockers

Wikia is not accessible if you've made further modifications. Remove the custom ad blocker rule(s) and the page will load as expected.