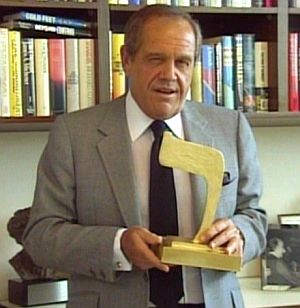 Alan King (1927-2004) was a comedian and actor who performed Catskills stand-up and was a regular guest host on The Tonight Show. He appeared in films, first bit roles in MGM movies like Hit the Deck and The Helen Morgan Story, then later key supporting roles in Author! Author!, Casino, and The Sunshine State.
King was a fellow guest, along with the Muppets, in the 1978 special Julie Andrews: One Step Into Spring. In 1990, he was heard in the Shalom Sesame episode "Chanukah," as the voice of Simon Maccabee in a "Here Is Your Life" sketch. He appeared again in the 1991 show "Passover" as a representative of Rega Industries.
External links
Ad blocker interference detected!
Wikia is a free-to-use site that makes money from advertising. We have a modified experience for viewers using ad blockers

Wikia is not accessible if you've made further modifications. Remove the custom ad blocker rule(s) and the page will load as expected.