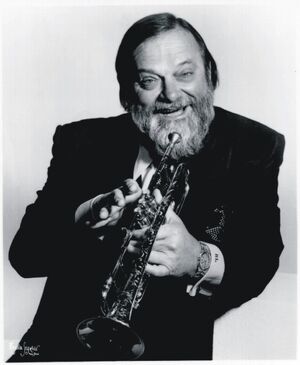 Al Hirt (1922-1999) was a famous trumpeter and bandleader. His 1964 hit "Java" was used as the soundtrack to a recurring Muppet sketch that was performed on several variety shows as well as episode 122 of The Muppet Show.
Hirt also hosted the variety series Fanfare, on which he chatted up a Two-Headed Muppet Monster in 1965. Sketches of a parody Muppet of Hirt for an appearance on Fanfare were featured in the Jim Henson's Fantastic World exhibit.
Ad blocker interference detected!
Wikia is a free-to-use site that makes money from advertising. We have a modified experience for viewers using ad blockers

Wikia is not accessible if you've made further modifications. Remove the custom ad blocker rule(s) and the page will load as expected.