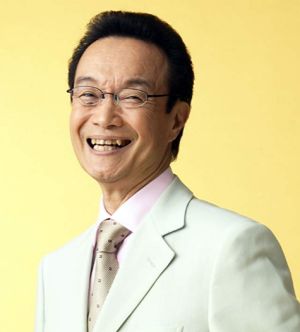 Akira Kamiya (b. 1946) is a Japanese voice actor who spoke for Gobo Fraggle in the Japanese dub of Fraggle Rock. He also voiced Sir Didymus in the TV dub of Labyrinth.
Kamiya began his voice acting career in 1970 and has lent his voice to scores of anime series and films. Notable roles include Kinnikuman, Kogoro Mouri (Richard Moore in English) on Detective Conan, Kenshiro on Fist of the North Star, on Ryo on City Hunter. and Roy Focker in the Macross franchise. Other anime credits include the 1978 Treasure Island series (Pappy), the 1980 Astro Boy, and the King Arthur anime (in the title role).
Kamiya dubbed Iago in Aladdin and related projects, Captain America in the Marvel Superheroes segments, Michael J. Fox in Bright Lights, Big City, Pierce Brosnan in two James Bond movies, John Schneider on The Dukes of Hazzard, and Peter Dinklage in Pixels.
External links