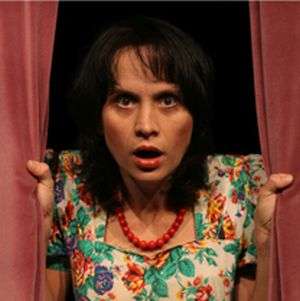 Agnieszka Mazurek is a Polish puppeteer and actress who performed the lamb Beata on Ulica Sezamkowa, the Polish co-production of Sesame Street.
Mazurek graduated from the puppetry school at the Aleksander Zelwerowicz National Academy of Dramatic Art. She perfors mainly on stage, notably with the troupe Teatr Lalka since 1992. Some of her puppeteering roles include Little Red Riding Hood, Beauty in Beauty and the Beast, one of the witches in MacBeth, the title role in The Snow Queen, Artemis in The Odyssey, and Mrs. Jenkins in a 2008 version of Roald Dahl's The Witches. She occasionally does dubbing work, including the video game Bladur's Gate ii (as Nalia d'Arnise).
External links
Ad blocker interference detected!
Wikia is a free-to-use site that makes money from advertising. We have a modified experience for viewers using ad blockers

Wikia is not accessible if you've made further modifications. Remove the custom ad blocker rule(s) and the page will load as expected.