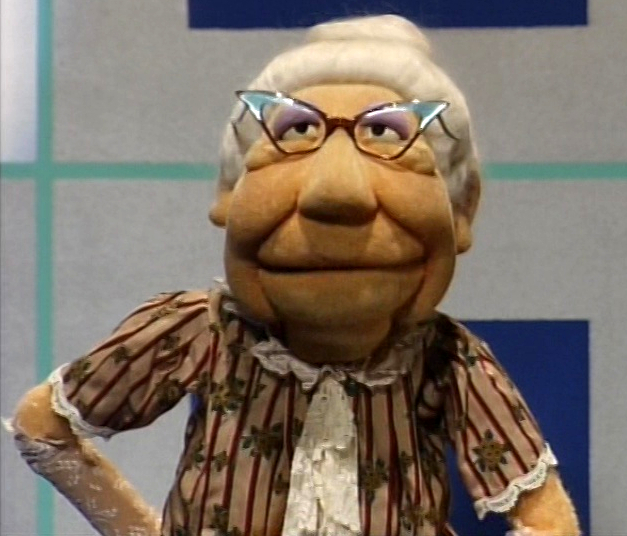 Agnes Stonewick is an 87-year-old woman.
In The Muppets Take Manhattan, she first appears alongside Guitarist and Pianist of Geri and the Atrics and The Babies when she attended the wedding of Kermit the Frog and Miss Piggy.
Her 15 minutes of fame were cataloged on the game show "Swift Wits" in the UK Spot in episode 102 of Muppets Tonight. She is playing for Buffy, a little dog who would rather win a life-time supply of dog treats than be eaten by Carl the Big Mean Bunny. Agnes has a brother, Norm, whom she does not hold in high esteem. Her apparent distaste for him ultimately clouds what might have been her better judgment, and as a result, every clue she's given by Snookie Blyer is returned with a negative connotation to her brother. Despite her obliviousness, she exhibits some minor distress at Buffy's fate.
Incidentally, Agnes also appears to be a member of the Dancing Grandmas seen in episode 204.