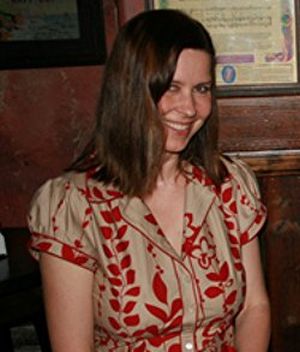 Adrianne Ambrose is an author who wrote the stories "Different Tastes" and "Where Have All the Doozers Gone" for Fraggle Rock comic books by Archaia Studios Press. She also co-wrote Archaia's unreleased Labyrinth graphic novel.
Mostly writing for the juvenile and teen market, Ambrose has written novels featuring the Archie Comics characters. She was nominated for a Writer's Guild of America award for the video game Dangerous High School Girls in Trouble, for which she was an additional writer. She writes vampire novels under the pen name Gayla Twist.
Ambrose has stated her favorite Fraggle is Uncle Traveling Matt.[1]
References
↑ Adrianne Ambrose, "Dear Nephew Gobo", Adrianne Ambrose blog, December 8, 2009.
External links
Ad blocker interference detected!
Wikia is a free-to-use site that makes money from advertising. We have a modified experience for viewers using ad blockers

Wikia is not accessible if you've made further modifications. Remove the custom ad blocker rule(s) and the page will load as expected.