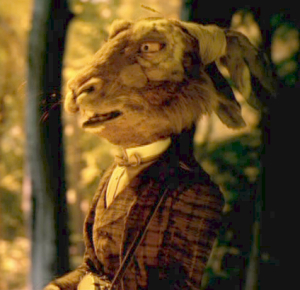 Adrian Getley is a puppeteer and technician who worked for Jim Henson's Creature Shop in the foam department on The English Patient, and subsequently worked on Farscape and as a prop modeller for Harry Potter and the Sorcerer's Stone.
As a performer, Getley was featured in Alice in Wonderland, as the March Hare and one of the puppeteers for the Gryphon. On Farscape, in addition to his Creature Shop make-up and design duties, he performed Namtar in the first season episode "DNA Mad Scientist."
Ad blocker interference detected!
Wikia is a free-to-use site that makes money from advertising. We have a modified experience for viewers using ad blockers

Wikia is not accessible if you've made further modifications. Remove the custom ad blocker rule(s) and the page will load as expected.