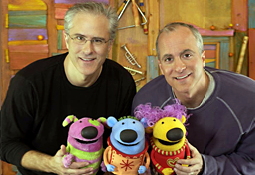 Adam Rudman is the brother of David Rudman and has written for Sesame Street, Big Bag, and the non-Muppet series Jack's Big Music Show.
He wrote for the Hero Guy segments and the lyrics to the song "Little Miss Count Along" on Sesame Street. He was also wrote for the Sesame Street Direct-to-Video, Count on Sports.
Ad blocker interference detected!
Wikia is a free-to-use site that makes money from advertising. We have a modified experience for viewers using ad blockers

Wikia is not accessible if you've made further modifications. Remove the custom ad blocker rule(s) and the page will load as expected.