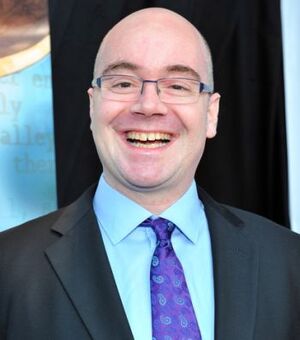 Adam Felber was a writer for the second season of The Wubbulous World of Dr. Seuss. He also contributed song lyrics and was often story editor (with Mo Rocca).
Felber is a regular panelist on the NPR radio series Wait Wait... Don't Tell Me!, and has filled in as host. His other script credits include episodes of Wishbone, Arthur, and Postcards from Buster. He has also been a staff writer for Real Time with Bill Maher and shared several Emmy nominations.
Credits
Scripts
Songs
External links
Ad blocker interference detected!
Wikia is a free-to-use site that makes money from advertising. We have a modified experience for viewers using ad blockers

Wikia is not accessible if you've made further modifications. Remove the custom ad blocker rule(s) and the page will load as expected.