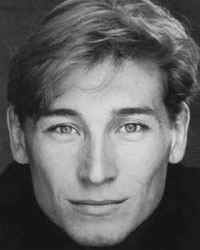 Aaron Cash, full name Aaron James Cash, is a dancer and actor who played Bitaal in the Farscape episode "Rhapsody in Blue". He also portrayed the role of Dregon Karzenova in the episodes "Look at the Princess (1): A Kiss Is But a Kiss", "Look at the Princess (2): I Do, I Think" and "Look at the Princess (3): The Maltese Crichton".
His theater credits include The Full Monty, Singin' in the Rain, Fiddler on the Roof, Hamlet and The Taming of the Shrew.
Some of his TV and movie credits include Terminator: The Sarah Connor Chronicles, Titanic, If These Walls Could Talk and The Lost World.
External links
Ad blocker interference detected!
Wikia is a free-to-use site that makes money from advertising. We have a modified experience for viewers using ad blockers

Wikia is not accessible if you've made further modifications. Remove the custom ad blocker rule(s) and the page will load as expected.